Cornell Thomas has been training kids for the past 16 years. In this time Cornell served as the head coach of Sussex County College where he led the team to the best record in school history (20-10) and currently is an assistant at multiple Prep A state champion Blair Academy under Joe Mantegna.
Cornell's ability to teach not only the physical fundamentals a player needs to succeed but also the mental aspect of the game makes him one of the best trainers in the state.
Cornell has developed hundreds of players in his time as a personal trainer. Through his top notch camps, clinics, and individual sessions he has worked with players on every level from beginners to division 1 and professional players. Cornell also works with various teams throughout the state that seek him out to help develop their programs (including University High School in Newark NJ who won the girls state championship)
Individual Session (45 minutes) $75
Group Sessions (1 hour) 2 kids: $60 each/3 kids: $55 each/4 kids: $50 each
Any group # higher than 4 please contact Cornell Thomas. Also if a group or team wants to train more than 1 hour prices will be affected.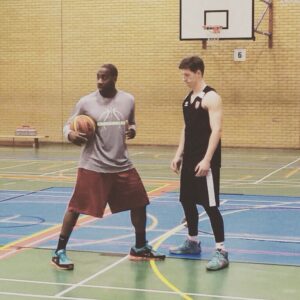 Schedule a Session Today!